Superfluous Randomosity
Hello, please, and thank you, visitors from far off dimensions. Do not expect any of this to make order or sense the common. It all seems to strobe in and out of the streams like consciousness dipping its toe in the ocean to pee. Just sit back, spark your jiLz, and read on past the confusion of mind which tells you this or another thing does not fit where and when it happens to have placed itself. You can already see we have gone far from the usual commercial strains of flower. This shit prevails as quite potent to those with lungs to breathe, eyes to bleed, and many, many minutes to murder.
Gratuitous use of Internet
Z(enseider)Z on the charts
Intrusions on reality
Utmost Importance
Seasonal Events
Meme-Bearers & Metastasis
Musick & Movies (MP3s & MP4s)
Art and Design
Miscellaneous and Malarkey
Afflicted by Affiliation
These productions brought to you by the gentle people at:
Sufi mystic mafia. Accept us.


removing doubt... one fingernail at a time

Irreligious Neophilia
Under the authority of H.I.S. celestial dominion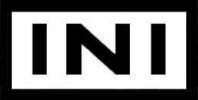 Praise H.I.S. name for all eternity
In Antithesis To Authority
We appreciate him: for footing the bill for not just the .org, but also the .com and the .net sites. Just type in zenseiderz.com into your web browser and see what happens. Do the same with .net. That's all thanks to the genius engineering of Eian and co. cautiously moving into this Aeon of Whore Us.
The crazy, incredible magic of DNS resolution!
I wanna reachout and grab ya
Ontology Recapitulates Psychogeometry
"We are them who have created us"
(John C. Lilly)
Warning: Psi-Hazard!
Penetrate these performances at your own peril as we, the meme-bearers and maintainers of zenseiderz.org, accept no liability for any alleged symptoms of psycho-somatic disturbance nor claim responsibility for respective suits that our canorous content resulted in the overload of vestibuloocular reflexes. Furthermore, we deny spurious claims of "immediate psychic corruption" listeners may have reported experiencing as a result of exposing themselves to our arsenal of sound concentrations.
By legal authority, we deny the validity of claims that our products represent something 'dangerous' and furthermore, admit no such viable, or even tenuous, connection between supposed delta-wave disruptions, fabricated by some of Zenseider's more emotionally unstable end-users, and the unclassifiable sonic emanations of waveform distortion that comprise much of the media on our most recent albums.

For our full statement of public trust visit our warning page.
Teleportation & Logistics
Included in this documentation we offer the public an insider's glance at our closely guarded mass-marketing strategies and our mo' $ merchandising methodologies.
We expect marginal increases in our reported awareness percentile among:
the nudist polyamorous elderly population
impotent neo-Pagan spiritualists
douchebag Droolids
fluffy McLiccans
witless Newage housewives
and other extraneous fifth aeon occultural WannaZees
Propagandistic Philosoffiti
Take a moment to review our node disinformational brochure (wip) which provides an in-depth look at the outer slackings of our disorganization, the opprobrious aimlessness of our meme-bearers, and the blatant disregard for hygiene of our leadershiplessness.
Find out more or less..

what we do
why we do it
who we do it to
how we avoid prosecution and
when and where we'll get banned next
Visit our WTF?! page for more details
Closing Appreciation
These synchropathological recurrences of cognitive dissidence get broadcast to you by the Zenwalker Seiderkin network's Node Exchange and Regional Directory of Sponsors (N.E.R.D.S.), the Zeememes For More Obedient Servitors foundation (Z-MOS) as well as grants from our Department Of Peripheral Epiphenomenon (D.O.P.E.) and proceeds from the Memetic Journal of Nescience and Dissection (M.J.N.D.) annual webzine.
We fully appreciate the support that our fans and the outer headz have given us over the years. We truly do. We want whoever reads this to know that, even though we may run the occasional pledge drive, you don't need any special event to lend your support to our cause. Simply follow the URL to our D.O.P.E. donate page, have a read of our propaganda, click the donate button, and add your funds to our D.O.P.E. trust by sending your paypal donation to a 'friend' as opposed to 'pay an invoice'.
Anontologically correct
This page sanitized by V-prime for the promotion of your psychic health